About Our School Board
Our 2019 Annual General Meeting
On 13 March 2019 the Annual General Meeting took place at Darwin Parliament House with Chief Minister, Michael Gunner. Congratulations to Cecelia Gore elected as Board Chair, Jane Tonkin continuing as Secretary, William Oliver as Treasurer and welcome to new Board members. We will continue to build Darwin Middle School to be a state-of-the-art lifelong learning centre and the leading creative school of the Northern Territory.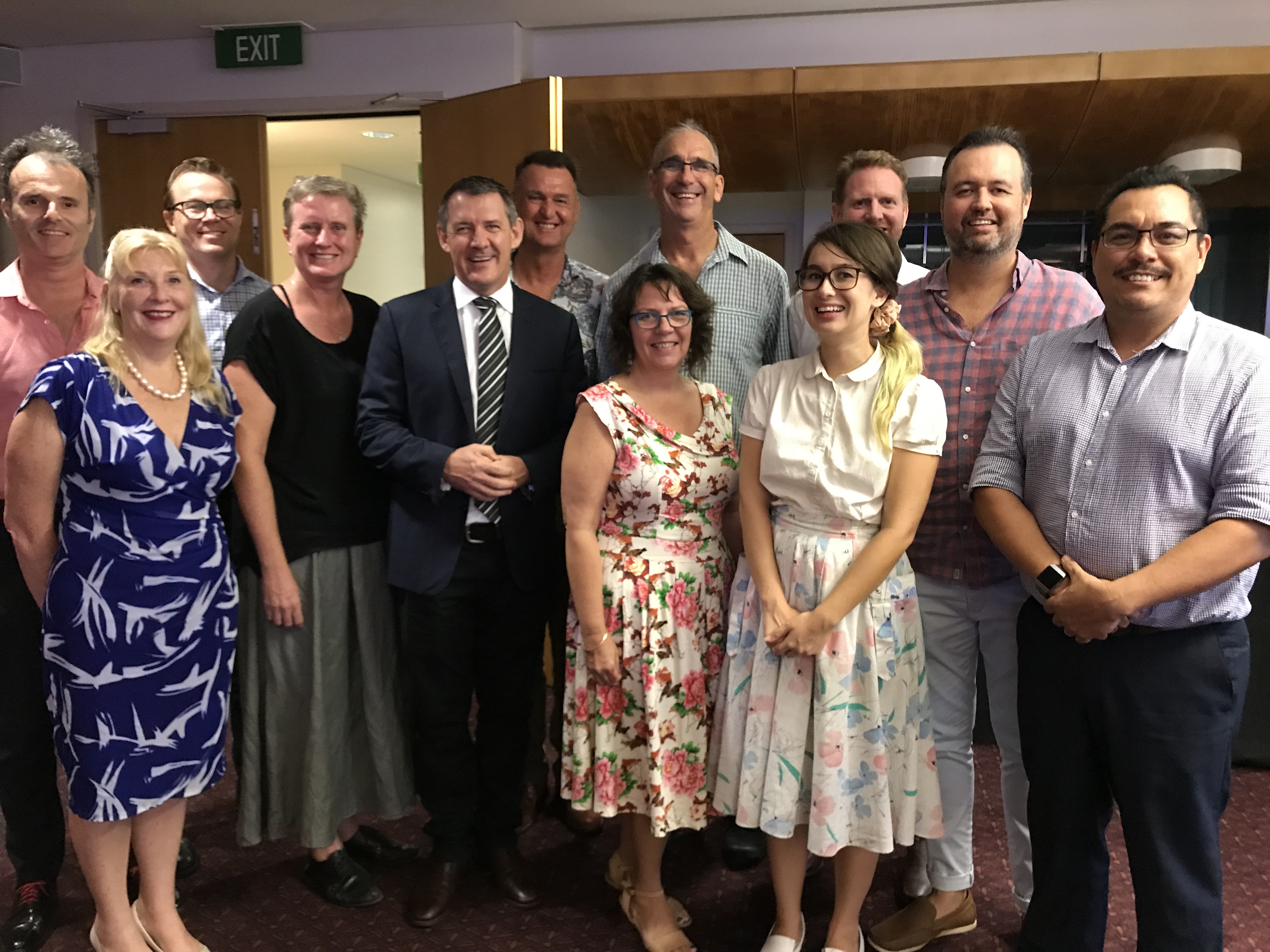 Watch our 2018 Annual General Meeting
On 14 March 2018 the Annual General Meeting took place at Darwin Parliament House with Chief Minister, Michael Gunner and Minister for Education, Eva Lawler.
​ Governance Model
In 2016 we were successful in our application to become an Independent Public School and were required to have a School Board rather than a School Council.
We officially commenced with the newly constituted School Board in 2017 in accordance with the Education Act 1999 under the Governance model including a Constitution, Protocols, Procedures and Terms of Reference.
The School Board convenes at 6:00pm on the third Wednesday of each month.
Watch our Business Plan Launch
What are the Objectives?
Work together with the school community to create and achieve the long-term vision for the school.
Represent and advance the interests of students, parents, staff and the broader school community in order to provide the best possible educational opportunities for students.
Involve the school community in the governance of the school to strengthen and support public education in the community.
Work cohesively with the two collocated schools on the Bullocky Point educational Precinct; Darwin High School and the Northern Territory School of Distance Education as well as support and advance the City Schools Partnership agreement.
What is the School Board Membership structure?
The composition of the School Board totals 13, calculated as per Regulation 22 (not less than 5, but not more than 19 members). The board membership must include:
Seven (7) parents of students enrolled in the school, elected by the parents of the students enrolled in the school.
Three (3) teachers at the school, elected by the teachers teaching at the school.
The School Principal.
The School Board membership may also include:
(a) Two (2) invited members
Persons invited to be a member of the board may be:
persons whom the School Board considers to have special qualifications, knowledge or experience that will be able to assist it in the performance of its functions by the giving of information or advice;
the Member of the Legislative Assembly for the electoral division in which the school is located; or
a person nominated by the local government council in the area in which the school is located.
(b) the board must not invite a person to be a member if that person is a teacher at any Government school, including the school for which the board was established.