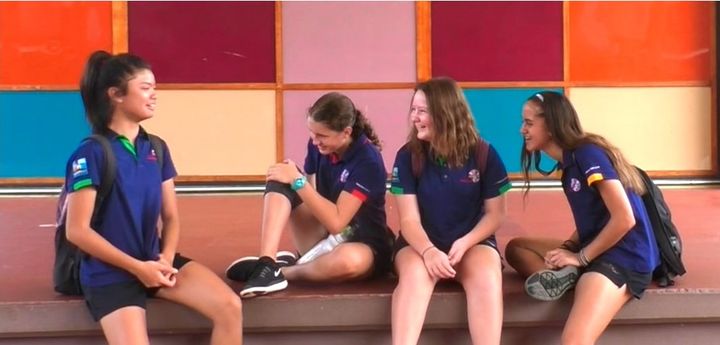 Congratulations to Years 7 & 8 Multi Media Students!
To coincide with the National Day of Action Against Bullying and Violence, Multi Media students in Years 7 and 8 created short films on the theme 'Imagine a World Without Bullying'.
Students worked in groups to create films with a positive message which focused on solutions to the issue of bullying amongst young people.
The works were entered into a competition run by the Northern Territory Middle Years Student Voice Working Group. The following three films ; Imagine, World Without Bullying and Piggytails have been highly praised and shown to middle years students throughout Darwin.
The film 'World Without Bullying' won the competition with its clear and powerful messages to work towards a world free of bullying.
Watch the short films
Take a look at the three films our Years 7 and 8 students created.
World Without Bullying
Imagine
Piggytails