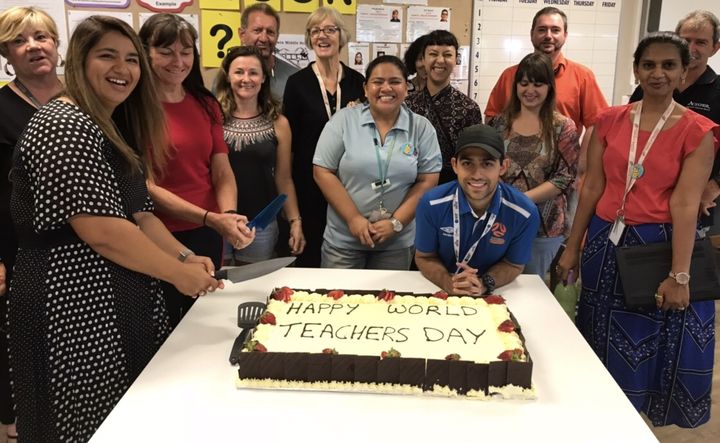 Happy World Teachers' Day!! We would like to thank all the Darwin Middle School Teachers, Principal, Assistant Principals and support staff for their passion and dedication to students and the school community.
Today is a day to recognise Teachers, Principals, Assistant Principals and all support staff across the Northern Territory and celebrate the important role they play (everyday!) in educating the next generation.
We are also celebrating the role experienced teachers play in both the classroom and supporting new teachers beginning on their teaching journey.
Tonight, educators spanning across the Northern Territory will be attending the annual Teaching in the Territory Excellence Awards to recognise the contribution of Northern Territory Government school Teachers, Principal Leaders and support staff to quality education.