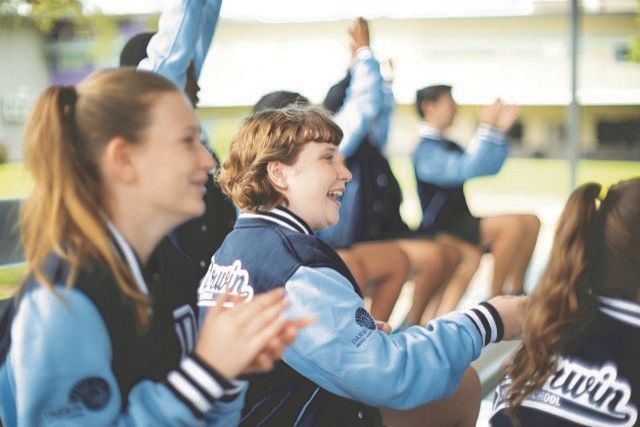 It is pleasing to see the positive behaviours and attitudes amongst the students. The Wellbeing Program activities will focus on building 'Relationships and Optimism' by enthusiastically listening and responding to others.
The Character Strength for Week 8 is exploring ways to show kindness - the quality of being friendly, generous, and considerate. A kind word, a smile, opening a door, or helping carry a heavy load can all be acts of kindness. One small act of kindness can change someone's entire day or week!
Key Year Level focus for the week will be:
Year 7: Enthusiastically Present
You can feel when others are interested in what you are sharing with them through their welcoming body language and active listening. The opposite is also true, you know when they are not interested. Enthusiastically communicating is called Active Constructive Responding (ACR) and this is the only way of listening and talking, which builds relationships. When you and others are sharing stories, positive emotions come flooding back.
Year 8: Active Constructive Responding
Active Constructive Responding (ACR) is listening enthusiastically, using eye contact and welcoming body language when someone shares their good news with you. They know you are interested and feel that you think they matter. They have an opportunity to relive their positive emotions while telling you their story and when you ask them to tell you more, this creates further positive feelings.
Year 9: Responding Enthusiastically
When you are sharing a story with others, it is obvious whether they are interested or not, by observing their body language. Enthusiastically listening to others' stories and using welcoming body language is called Active Constructive Responding (ACR); ACR shows you value what they are saying. Listening quietly to their story, without energy or enthusiasm is called Passive Constructive Responding; tolerating but not valuing them. ACR is the only responding style which builds healthy relationships and involves making eye contact, using welcoming body language and asking them to tell you more. They feel that you think they matter and have the opportunity to relive and savour their experience and positive emotions again.
Each week a 'wellbeing element' is the focus across the whole school, however, the actual wellbeing activities are age appropriate and customised for each Year Level.
We encourage you to talk to your child about the weekly activities and extend their learning beyond the classroom.