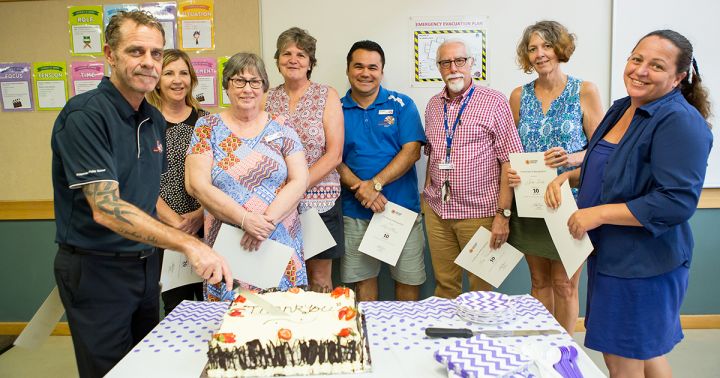 On 7 March 2018, Marcus Dixon, Principal congratulated staff who had reached 10 years or more of service. The staff enjoyed a lunch with their families and each received their Certificate of Recognition.
Our staff are committed to implementing a consistent model which provides students with clearly defined learning intentions and success criteria.
Staff at Darwin Middle School are continuously provided with professional development and support as well as the resources to ensure consistency in our teaching practice.
Congratulations to all staff who have reached this outstanding milestone or 10 years or more service.