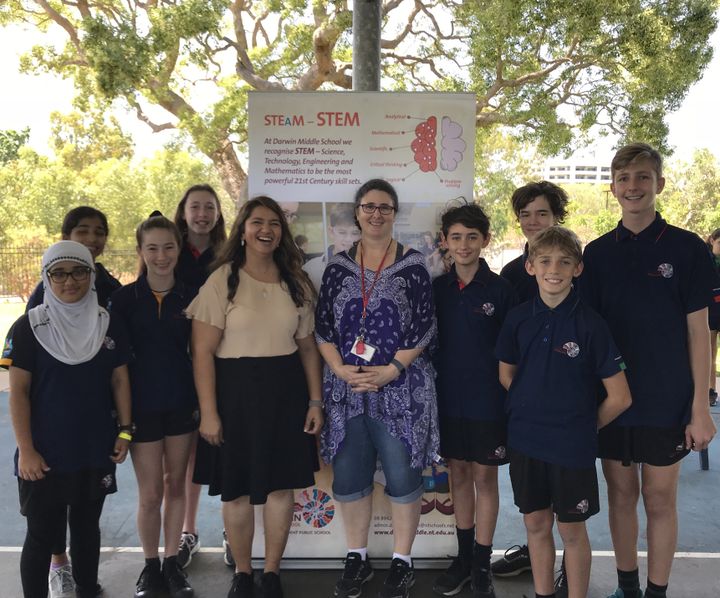 The STEM Expo today showcased some amazing exhibits and the work of our talented and very knowledgeable students! Exhibits included a time travel machine, a space suit with WI-FI and a Mars rover. Congratulations to all the organisers!
Darwin Middle School held a STEM Expo - an alternative concept to the typical Science Fair - striving to give students a place to exhibit their work equipping them with learning opportunities and vital 21st Century skills – including STEM based activities and interactive exhibits from students of different year levels in categories like Prototyping, Experiments, Demonstrations, Multimedia and an Information Booth.
The exhibits showcased travel to space including a space suit with WI-FI and even colonisation on Mars. Students were aiming to beat light while exploring the concept of Time Travel including a time travel machine.
An expert panel of judges provided feedback to the students with winners being selected from each category. Students also got to choose their favourite exhibit by placing a vote in the ballot box.
Each project gained an automatic entry into the Young Territory Science Competition organised by STANT which is sponsored by ROWE Scientific and BHP Billiton Foundation.