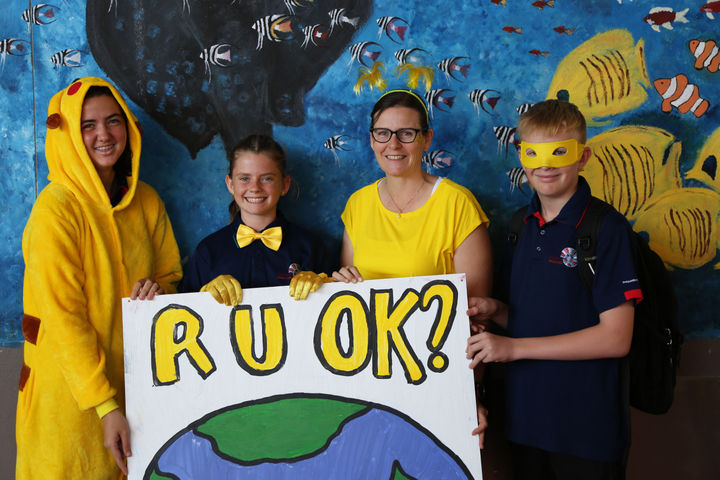 Today there was a lot of "yellow" being worn around the school in support of RUOK? day.
The national day of action dedicated to reminding everyone that every day is the day to ask, "Are you ok?" and support those struggling with life's ups and downs.
The messaging includes a few steps that could change a life, and they are;Trust the Signs, Trust your Gut and Ask R U OK?