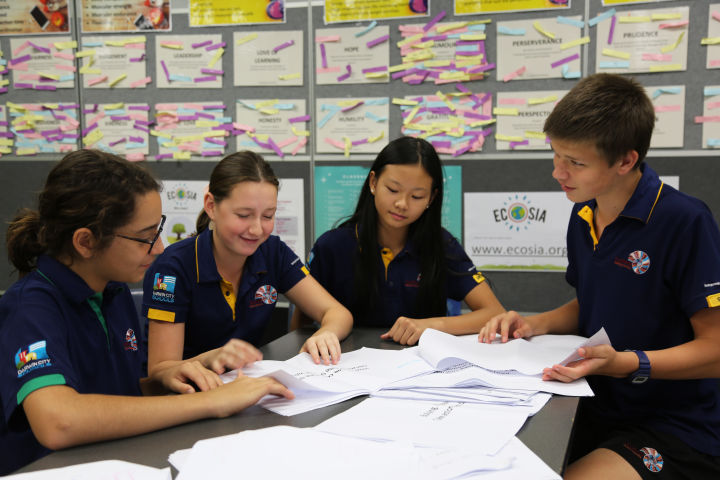 This week the wellbeing program focused on the topic of bullying and what we can do as a school to encourage positive choices.
Students began the week by viewing the Insight episode; Stopping School Bullying. Students then spent time in their roll groups brainstorming and discussing the topic, including what is good in the world/Darwin Middle School and strategies to promote positive choices and behaviours by young people.
Students also completed wellbeing activities throughout the week that supported a growth mindset with a strong focus on students' strengths and emotions.
Today, Jordan Tremlett, Oxley Grieve, Skev Politis and Alysa Ho reviewed the student responses in preparation for the upcoming Student Voice Positive Choice Middle Years Summit taking place next week.