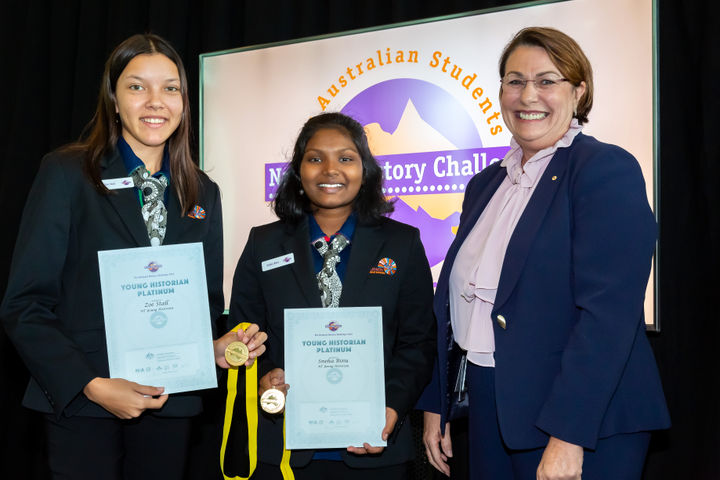 Darwin Middle school students participated in the National History Challenge. This researched-based competition requires students to respond to a given theme. This year's theme was 'People and Power'.
Following the state/territory judging, two of our year 9 students, Zoe Stall and Sneha Binu, were selected as the Northern Territory's young historians for 2019. They created a website which explores how Trade Unions emerged and how they empowered workers.
Together with the other state winners, they travelled to Canberra where they visited key places like the National archive, the National museum, the War memorial, old Parliament House and they engaged in a variety of activities organized by the competition's sponsors. They attended a presentation ceremony at Parliament House in Canberra, the Minister of Education was unable to attend due to a prior commitment so Dr Michele Bruniges, Secretary of the Australian Department of Education presented the awards.
As prize winners, they each won $200 cash, medals, certificates and a trophy. Zoe and Sneha described the experience as being "a wonderful opportunity and a great learning experience". The new theme for 2020 is 'Contested Histories'.
"Photographer Steve Keough, photo used with permission of the National History Challenge"