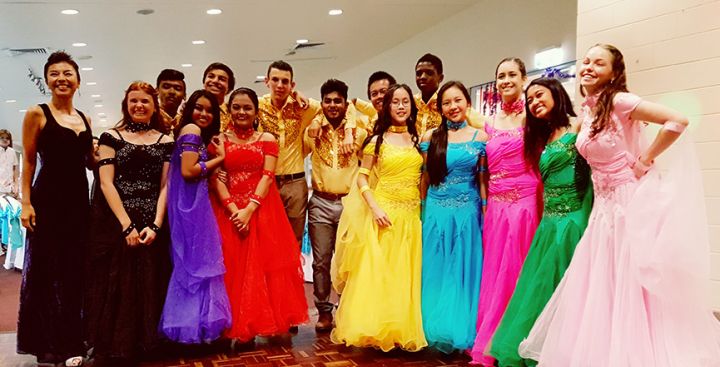 The Year 9 Ballroom Dancing class is designed for students who would like to perform Ballroom Dancing at the Year 9 Graduation.
Students learn dance steps, build coordination and acquire grace, poise, posture in addition to learning how to treat and respect their dance partners.
Male students become more respectful towards the girls and female students become more empathic towards the boys through the Ballroom dance experience.
During this course, students enjoy various benefits in addition to increased dancing skill. Some common side benefits of ballroom dancing include:
Improved health
Increased muscle tone
Stress relief
Increased self-confidence (reduced shyness)
Making new friends
Relaxation
Greater time spent enjoying school life
Darwin Middle School is proud to invest into the Ballroom Dancing initiative, fostering talent, supporting rehearsals and purchasing traditional ballroom dance costumes.
We are pleased to present the Year 9 Ballroom Dancing Graduation 2017 on 8 December being held at Kantillas Function Centre Marrara.
For more information about the event please contact the Administration Office.