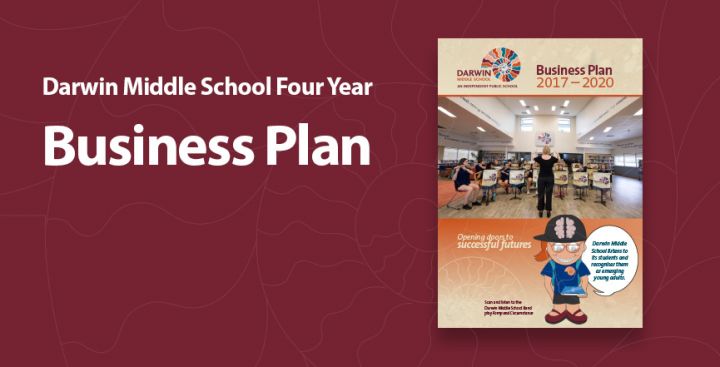 Integral to Darwin Middle School's success, is our ability to involve stakeholders in setting a strategic direction that encapsulates our future directions as a vibrant, passionate and highly effective middle school located closest to Darwin CBD.
Our plan proudly boasts considerable input from students as well as parents, staff and external agencies. What makes us successful is encapsulated in our plan. Innovation coupled with commitment. Commitment coupled with expertise, and expertise informed by the people who experience the learning journey to ensure engagement.
Our Business Plan is already underway, and full STEAM ahead.
Download the Business Plan 2017-2020