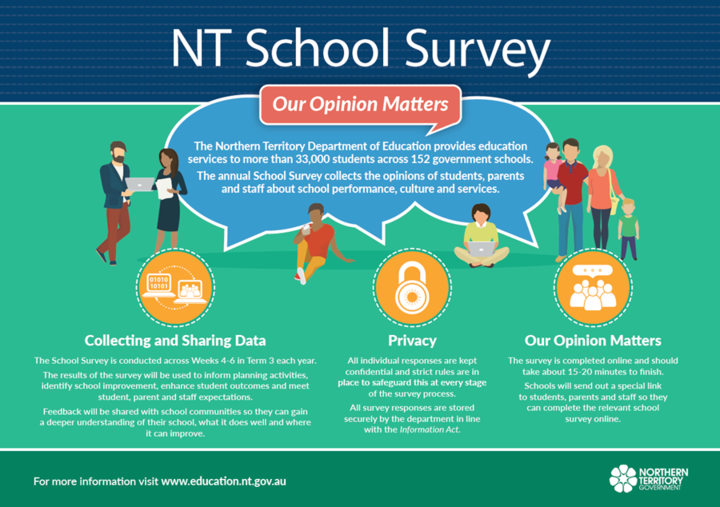 Calling all parents and guardians, students and school staff– have your say about the operations of your school by participating in the 2018 School Survey.
The survey is open until Friday, 31 August. The survey will help drive improvement in your school. Please click here to complete the survey -- DMS School Survey
Talk to your school principal or teacher for assistance in completing this year's school survey.
For more information visit www.education.nt.gov.au